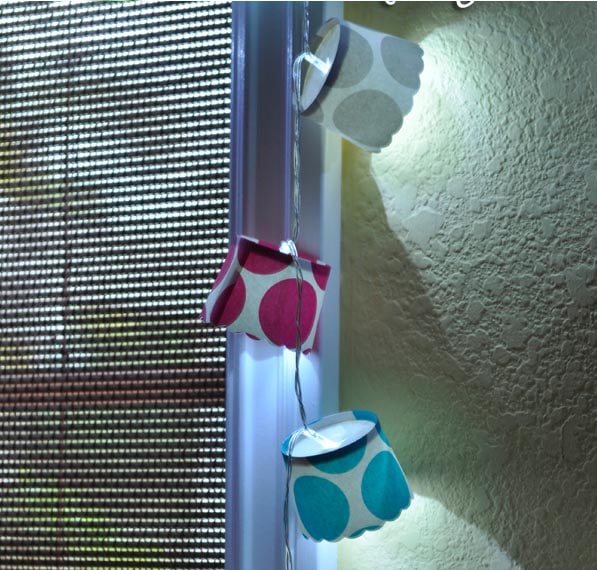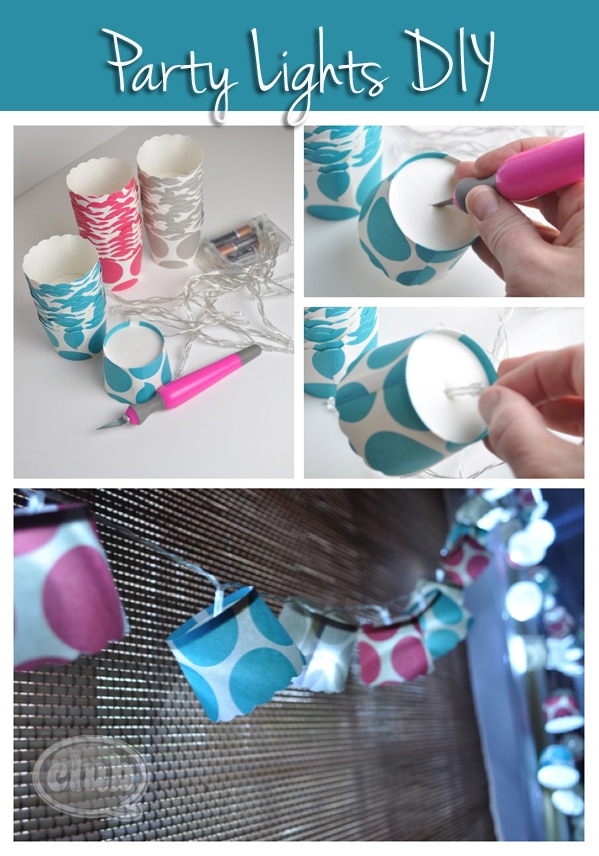 The first step is to punch an "X" shape at the bottom of the treat cup with the X-ACTO knife. This doesn't involve cutting more than just pushing the blade through the bottom in a "+" or "x" shape, depending on how you look at it.
Next, just push the end of the light through the bottom so that is peaks through the cup. That's it!
We hung two strands of lights along the top of the two windows we have in our family room, and secured them with clear tape.
The treat cups gave off a really cool glow, and was the perfect low-lighting solution for the sleepover party.
Try this for your next party, or this would also make a fun and festive addition to tween room decor.
Stay tuned for more spa sleepover ideas. = )
Happy crafting!
Source: club.chicacircle.com